Welcome!
To start Trackting BIKE you need only a few minutes. Installation is simple and fast.
ATTENZIONE: SE HAI ACQUISTATO EVO PER E-BIKE QUI NON TROVI LA GUIDA PER TE. DEVI CLICCARE QUI.
Guarda questo breve video o leggi i pochi facili passaggi descritti sotto.
1. INSTALL THE APP "TRACKTING"
Create your Account: it will be active after you confirm it from the link you will receive by email.

IMPORTANT: In case of theft Trackting will call you to notify you. You must enter your phone number in the "Account" section right away.

Connect the cable that came with the BIKE model (T7 or T9) to a battery charger-the Led will either start flashing red or turn solid green.

Open the App, go to the "Vehicles" section and click on "Add Device" in the upper right corner.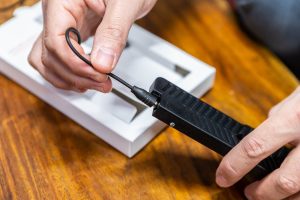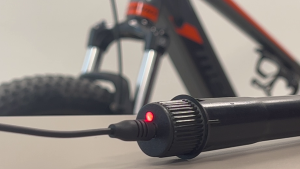 Now frame the QR Code found on your personal card inside the package.

Enter a name and photo for your bike.

When the Led turns steady green, charging is complete-you can now attach the device to your bike.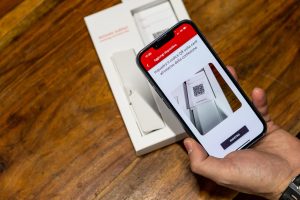 3. INSTALL IT ON YOUR BIKE
Get outdoors with your bike. Open the App in the Vehicles section and click on the tab for your bike. To connect to your tracker, stand by your bike.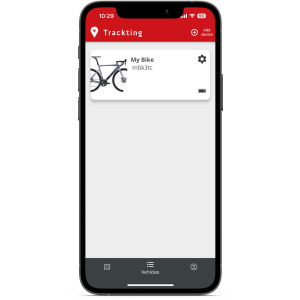 Activate the Protection, swipe right on the green padlock (close).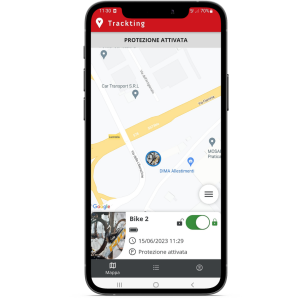 Move your Bike for a few seconds and you will receive the alarm call.
The alarm call comes in a few tens of seconds, but only at this first stage you may need to wait up to 1 minute.
For any troubleshooting we are

here

to help you.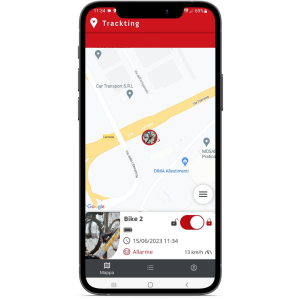 To switch the Protection off, before you get back in the saddle, you must swipe left on the padlock (open).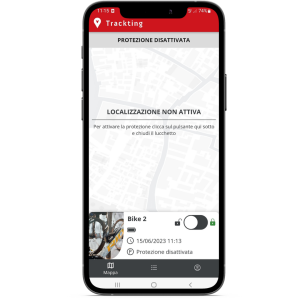 To discover all the functions of Trackting App, watch this

DEMO
Save the number +18304444666 in your contacts as "Trackting Alarm", so that it will ring even if you have your phone in Do Not Disturb mode. This is an automatic system: do not call this number: there is no operator answering to you. 

Alarm calls are unlimited unless you answer to the call or if you reject, using the red button on your screen. Otherwise, if you or your voicemail answers, there are max. 10 calls available per month (push notifications are unlimited in any case).
IMPORTANT: Check with your operator how to disable your voicemail in case of no answer or call reject.

For proper operation of the TRACKING BIKE, it is very important to make sure that on the tracker the protective cap of the charging inlet is closed tightly, otherwise water may enter and damage the device.

Remove the device from the bike when using the water jet hose or pressure washer.