Full 1
Anti-theft GPS Device for e-bikes
with International eSIM
GPS alarm for e-bikes
Keep safe all over Europe
Full 1
Anti-theft GPS Device for e-bikes
with International eSIM
GPS alarm for e-bikes
Keep safe all over Europe
YOUR PASSION NEEDS PROTECTION
E-bikes are the new target for thieves. Don't get caught unprepared!

EVO protects your e-bike, calls you by phone if someone moves it
and tracks its position in real time via App.
GPS Anti-Theft Device for E-Bikes
EVO is smart, inconspicuous, it runs 24/7, outdoors and indoors, all over Europe.

Don't worry about recharging it: EVO gets power from your e-bike and has got its own backup battery.

The App always shows you the position of your e-bike.
How it Works
You can activate EVO with one touch via App as you leave your e-bike:
EVO will start watching over it.

In case of theft or tampering, EVO calls your number immediately, finds your e-bike in real time in as many as 49 European countries, whether outdoors or indoors.

We created EVO for your peace of mind: the extremely accurate motion sensor reduces false alarms to zero and the embedded eSIM connects automatically to the best operator in the area.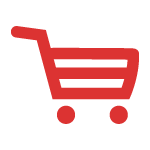 Buy your EVO
Download the App
Enjoy peace of mind
Purchase and Installation
You can buy EVO online and then reach one of our
Authorized Dealers to get the device installed into your e-bike

If you are a manufacturer and want to set your e-bike ready for EVO, contact us.
EVO gives you the full Trackting service
Do you produce or distribute e-bikes and electric vehicles?

Stand out from your competitors.

You can integrate EVO into your products
or set them ready for the installation.