Welcome! Trackting EVO is a smart anti-theft gps device: it recognizes situations and reacts accordingly, to protect your e-bike.
Be sure to follow all the activation steps to get the most out of it.
1. DOWNLOAD THE APP
For iPhone (Version iOS>11) CLICK HERE >>

App Store

.
For Android (Version 6 or successive) CLICK HERE >>

Google Play

.
2. CREATE YOUR ACCOUNT 
Launch the App, click on Sign in and follow the instructions on the screen.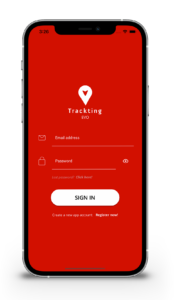 You must create a new account directly on the App, even when you previously created one for other Trackting services and products (i.e. if you already signed up in our store for buying Smart Alarm, or if you are already registered in the App Trackting Smart Alarm). The different accounts are not connected in order to respect your privacy.
Your new account for EVO will be activated via the confirmation link sent to your email.
3. PAIR YOUR DEVICE
Select 'Add new device' and enter the 8-digit UID code found on the back of your Trackting CARD.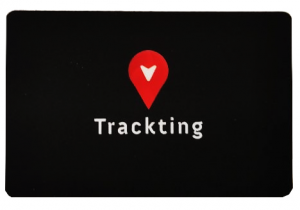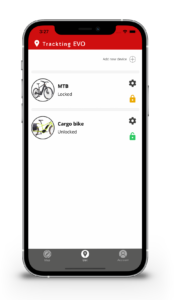 4. PERFORM THE FIRST LOCALIZATION
Enter the App and set the Lock mode (padlock closed) for your e-bike or your two-wheeled electric vehicle.
Pretend to be a thief! Ride your bike out for a few minutes and check the App to make sure the position is being updated.
It usually takes tens of seconds to read a position but it may take up to a few minutes to activate the system the first time only.
EVO detects the theft, switches into Alarm mode (red icons and starts localizing every 30 seconds).
Well done! You have completed the first activation phase.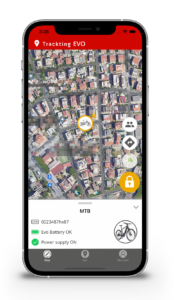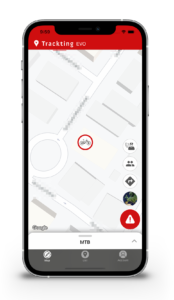 5. SET EVO FOR THE ALARM CALL
In case of theft, EVO will alert you with a phone call. Be sure to save your phone number in your Account settings, and verify it is correct.
Open the App, go to Account, then scroll down and enter your phone number, with the international code (i.e. Germany +49), then select OK.
Now enter the four-digit code you have received via SMS (you need to wait for it at least 5 minutes) and select OK.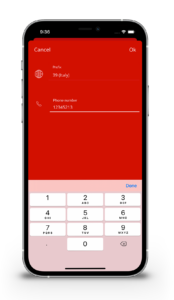 NOTES:
– Save the number: +1 830-444-4666 under Trackting Alarm in your contacts and preferably as aVIP contact so that you will hear your phone ring even in "Do not disturb" mode.
– When Trackting Alarm rings you, just reject the call by pressing the red button.
– You have a maximum of 5 calls per month, so don't make EVO switch to Alarm mode on purpose.
– This is an automated system: do not call this number, no one will answer.
6. GET TO KNOW TRACKTING AND GET THE MOST OUT OF IT
EVO is designed to be smart and easy to use. To get the most out of the service it provides, please learn more about how it works by reading

HOW IT WORKS

.
TECHNICAL SUPPORT AND TROUBLESHOOTING 
You can find answers to most of your questions or open an assistance ticket here: EVO Customer Support.
BIKE RENTAL OR FLEET OWNER? HOW TO SWITCH TO "FLEET PLAN"
EVO Fleet Option lets you keep your fleet safe and under control with a web-based platform, that you can access to keep track of your fleet's routes, past and present.
If you would like to activate the Fleet plan, please contact us at info [at] trackting.com specifying the UID code of your EVO and the email used to enter your Account in the App: we will send you the activation instructions.