READ HOW TO INSTALL YOUR GPS TRACKER AND PAIR IT WITH FLEET PLATFORM. A PROFESSIONAL INSTALLATION IS REQUIRED.
INSTALL YOUR GPS TRACKER
If you have not already installed the GPS tracker device T5F inside your vehicle or machine, just click

here

.
ENTER THE WEB PORTAL 'FLEET'
The platform is available for PC/MAC and smartphone/tablet. It does not require to download any software.

Create a new account directly inside the web portal: you already have a welcome credit of 5€ in order to use the monitoring service immediately. 


NOTE:
 If you had already activated an account on the "EVO by Trackting" App in the past, you can enter the FLEET portal using the same credentials (email and password).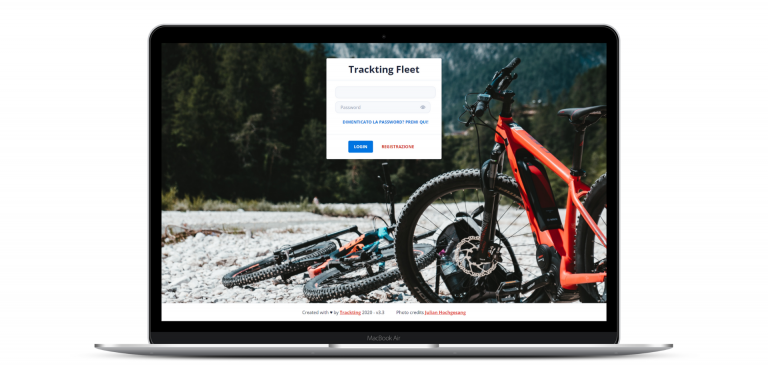 SET A DESKTOP SHORTCUT
To quickly access the portal every time, add the shortcut link to the home of your mobile phone or to the desktop of your PC. Once entered Fleet portal, go to your browser settings from the navigation window and create a shortcut. Here's how to do that.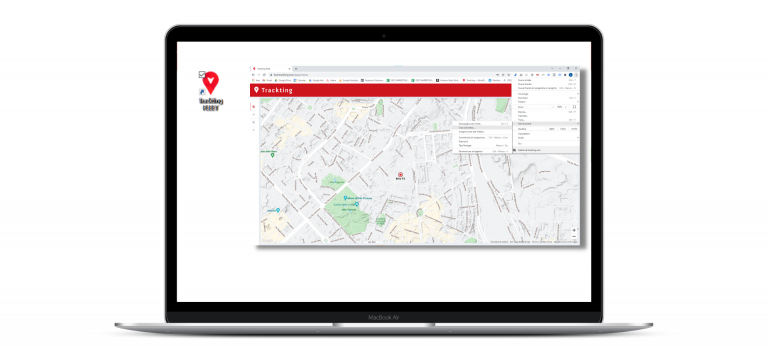 PAIR YOUR GPS TRACKER
Inside the portal, go to the menu on the left, in the 'Devices' section. At the bottom right click on the + button.
For each of your trackers, on 'New device' page, enter the UID code: you will find it printed on the device or on the Trackting Card provided inside the respective package together with the device.
REGISTER YOUR PHONE NUMBER  
 
In case of theft, you will receive an alarm telephone call from Trackting. Under the heading 'Account' (top right) it is essential to register a mobile number as a reference contact for the alarm call.
Done! Now on your portal you can see your vehicles and use the functions you want.


IMPORTANT: Save this number +18304444666 in your contacts as "Trackting Alarm", so that it will ring even if you have your phone in Do Not Disturb mode. Please note that this is an automatic system: do not call this number, because there is no operator answering to you.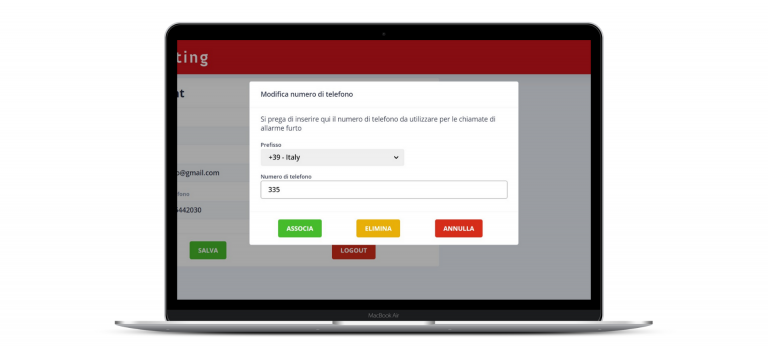 PERFORM THE FIRST LOCALIZATION


Move your vehicle or machine for a few minutes and at least on a 20-meters distance, and check the Platform to make sure the position is being updated.
Now you can perform any action you desire using Fleet functions.
CHARGE YOUR CREDIT
Fleet offers a pay-per-use service: you only pay when your vehicles are used.
You can charge new credit in the Account section, where you can see the total amount, due date and all transactions. Each time a vehicle or machine is used, the platform scales € 0.49/day (+ VAT).
The credit relates to the entire fleet.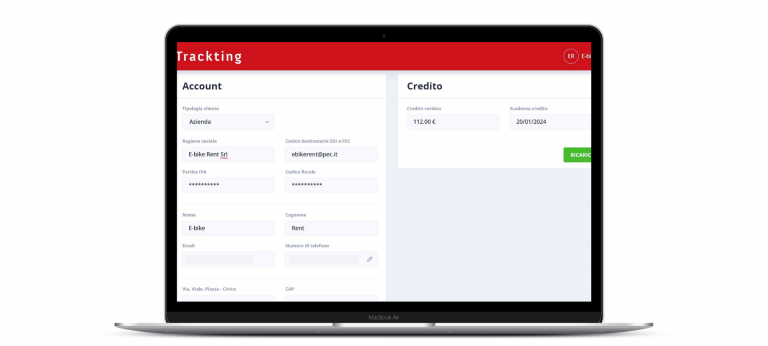 CUSTOMER SUPPORT
In case of problems, you can contact our Business Customer Service via email: fleet@trackting.com