The first GPS / GSM Tracker and Anti-theft devicefor Cars and Motorcycles.
SIM with No Fees and no installation required.
Discover more
How does it feel to have your bike/car stolen?
More than 1800 motorcycles and cars disappear every day in Europe. Only a half of those are usually found, but only if it happens within the first 24 hours. This means that you have to act fast to get it back!

This is why we created Trackting SMART: to make it really hard on thieves!

Trackting SMART will alert you as soon as they try to move your vehicle. You can track them down in real time using a mobile App with an integrated map!
About Trackting SMART
Trackting SMART is the first GPS Tracker Anti-theft device with no monthly fees and a rechargeable battery that lasts months.

It's perfect for Motorcycles, Scooters, Cars and Caravans!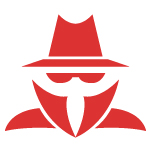 INVISIBLE
Trackting SMART is a Made in Italy anti-theft device, small, inconspicuous and easy to place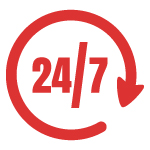 ALWAYS ALERT
It runs 24/24. It notifies you as soon as your vehicle is moved. The battery lasts 4-6 months.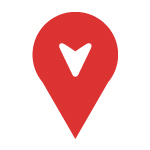 ACCURATE
Up to 5 meters thanks to high-tech sensors. Localization all over Europe or in one country of use.
No hassle because Trackting SMART activates itself automatically as soon as you move away from your vehicle thanks to a wireless keychain tag and will warn you when someone attempts to steal it.

The Mobile App will show you where your vehicle is parked and can chase the thief, tracking his position, direction and speed in real time.

Sleep like a baby with Trackting SMART: no false alarms due to an extremely accurate motion sensor and the embedded eSIM connects automatically to the best operator in the area.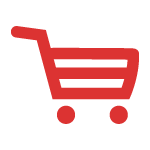 Buy it online
You only pay once. Subscription-free SIM: no monthly fees.
Install the App
It's very easy to use with Map and Alerts. For iPhone and Android
Feel safe, easily
Keep track of your vehicles thanks to its special multi-operator eSIM.
6 good reasons for choosing Trackting SMART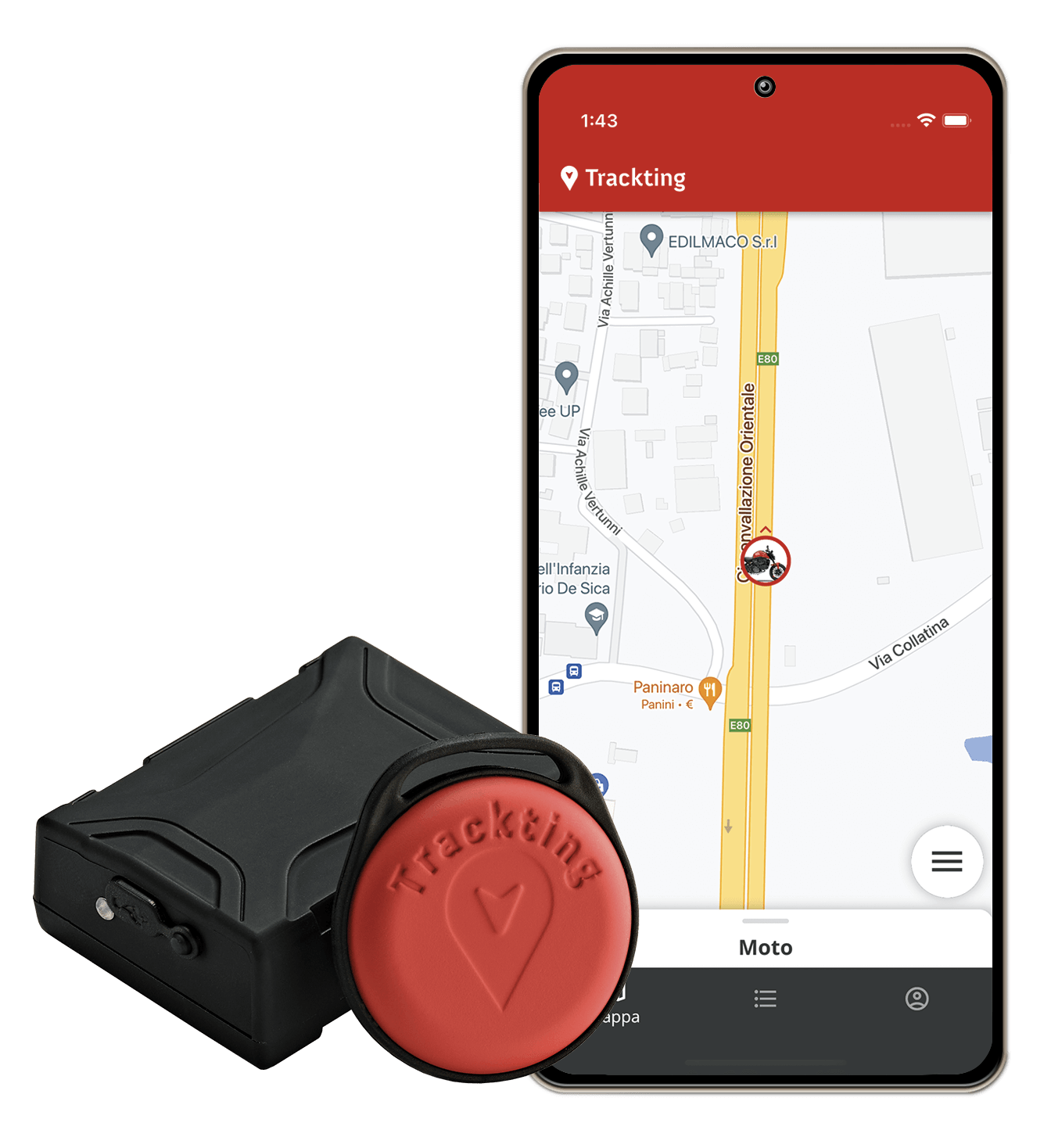 A parte costo iniziale alto (ma giusto visto che non hai abbonamenti o sim da ricaricare a vita) penso sia un buon prodotto, facile da installare e prove funzionanti OK. Non pensate di comprare un Traker da seguire sempre, ma un allarme quando serve e ritrovare auto parcheggiata SI in questo caso ottimo, consiglio poi è anche Made in Italy
Perfetto
Cliente Amazon
2022-04-22
OK
Corrado Capacci
2022-04-18
Tutto funziona come deve Ancora devo verificare uno spostamento con le doppie chiavi senza Tap
Cliente Amazon
2022-04-17
Consegna veloce e puntuale.
Cliente Amazon
2022-04-07
ok
Arrivato il giorno dopo l'ordine, facile da configurare e posizionare, molto preciso e utile il controlo con l'app del telefono
Perfetto in tutto. Utilissimo. E senza abbonamento. App per utuzzo ben fatta.
Maurizio Nesto
2022-03-27
Ottimo di facile applicazione anche x chi non è esperto di tecnologia, già utilizzato e ha confermato le credenziali del produttore.
Nella descrizione
Size: 62x44x23mm  
Weight: 70 grams
GPS: Module with high sensitivity active antenna
GPS Accuracy: Parking 5…30 m; Alarm mode <5 m.
Motion sensor: Triaxial MEMS accelerometer
Connection: integrated eSIM (single country of use / 50 countries)
Battery life: up to 6 months in standby, 4 months in "standard" use
Battery charging via microUSB connector
Keyholder Tag (battery included CR2032, replaceable when discharging)

Water resistant: IP56
Operating Temperature: -20°C / +50°C
Requirements: Compatible with iPhone (>iOS11) e Android (>6)
Package contents: 1 GPS Tracker, 1 keyholder Tag, 1 USB charging cable, Trackting CARD, double-side tape and plastic ties, spare part bag with 1 Tag battery and 1 rubber seal for USB port, Instruction manual.

2-year Guarantee
Designed and manufactured in Italy
Subscribe to our Newsletter
Let's keep in touch! Subscribe for product news and exclusive promotional offers.